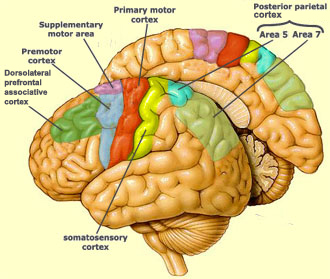 Studies show that our belief in whether we will succeed or fail influences how much effort we put into our actions. Neuroscientists at the California Institute of Technology studied brain activity in the posterior parietal cortex (PPC), the part of the brain where sensory stimuli are transformed into movement plans. In the study, subjects performed a complex task and then reported how they perceived they performed. Fascinatingly, subjects perceived performance did not correlate with actual performance. Some individuals rated performing well while actually performing poorly and vice versa.
The researchers discovered that brain activity in the PPC related directly to how individuals thought they performed rather than how they actually performed, as well as how much money they would gain or lose from the experiment. This means that the level of effort, how hard an individual tries, depends on if the individual thinks he or she will fail or succeed.
It is interesting to note that when we plan for future actions, how we think we will do influences our plans. But remember, in this study how people perceived they were performing was not even correlated with actual performance. This means we are influenced by our subjective, inaccurate perceptions of how well we are doing. If we think we will succeed, we will try harder and put in more effort.
When we think we will perform poorly, we obsess over trying to avoid failure and produce more brain activity when there exists a higher price for failure. We begin to focus our energy on avoiding rejection versus attempting to succeed. The more we focus on avoiding failure, the more we worry about failure, and the less effort we place in working towards our goals.